Based in Essex we can carry out Pallet Racking Safety Inspections across the UK including Essex, Kent, London, Cambridge, Suffolk, Norfolk, Bedfordshire, Middlesex, Surrey,
Wickford, Basildon, Billericay, Rayleigh, Chelmsford, Southend, Canvey Island, Brentwood, Romford, Ongar, Harlow, Hutton, Westcliff, Leigh On Sea, Maldon, Heybridge, Colchester, Mersea, Tiptree
Terms & Conditions




Terms & Conditions
The Client agrees to engage SHS Racking Inspections to provide racking / shelving safety inspection, training or consultancy services on the terms and conditions set out in this agreement.

DEFINITIONS
"Company" means Scott Sargent t/a SHS Racking Inspections, a registered company under the laws of England and Wales, with registered offices at 8 Grange Avenue, Wickford, Essex, SS12 0ND.
"Client" means the person, organisation, firm, corporation or training broker instructing the Company to undertake training, inspection and consultancy services.

SITE CONDITIONS
Racking Inspections
Racking / shelving inspections are booked in advance of the date to be undertaken.
RAMS will be issued to the client detailing safety protocols prior to the inspection date.
Operators of mechanical handling equipment (MHE) should be made aware of my presence and purpose prior to my arrival.
It is expected that the client ensures clear access to all racking and shelving structures to be inspected.
Any inaccessible areas will be listed as so on the subsequent report.
Unless by prior arrangement the company is unable to accommodate waiting for stock to be moved during the course of the inspection unless this is necessary for safety issues.
Should a return visit be necessary due to the client not having the site in a safe and accessible condition to conduct the inspection, this will incur further charges on top of the original invoice which is still payable.
Should the site, or the quantity of racking not be as described, further charges may be incurred.

SITE INDUCTION
If site induction is required, this should be declared at quotation stage, or prior to order confirmation. Duration of the induction must be advised.
If site induction exceeds a total duration of 15 minutes a fee of £50.00+vat will be due for each 30 minute period entered thereafter.
If site induction is not declared prior to my arrival at site, it may not be possible to undertake the scheduled works. The fee for my visit would still be due.

PAYMENT TERMS
Invoices are payable via bank transfer prior to the release of the report.
Cheques are no longer accepted.
Upon receipt of the invoice, the Client will pay the Company the full invoiced service cost by return unless otherwise agreed in writing by both parties.
Failure to make agreed payment of invoice may result in a delay in releasing the report.

REPORTING
If my inspection report is required to be produced in a template outside of my own SEMA approved reporting format an additional fee of £50.00+vat would be payable per report.
Reports produced on your own format can only be undertaken by prior notice.
SHS Racking inspections will not be responsible or liable for any reporting format outside of my own not meeting SEMA reporting standards.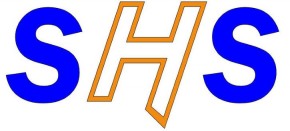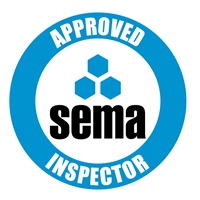 Specialist Independant Expert Racking Inspections